Guide
The Ultimate Guide to Client Onboarding Process for B2B Startups
Intro
Congrats, you've got a bunch of new clients! You've put a lot of time and effort into building and promoting your product. Your clients have paid and are looking forward to using your software. But you can't leave them out to dry here. Now it's time to make them feel they made the right choice. That is the essence of client onboarding.

The more sophisticated your product is, the more effort it takes to bring on new customers successfully. In the B2B world, the onboarding process gets even longer and more complicated. If your client is another company, every new user needs to be integrated and retrained and whenever your product or its settings are adjusted, even just slightly. Naturally, this process requires a lot of coordination, so it often fails and the customer stops using new software.

Of course, every SaaS company is unique and work processes differ. There is no one-size-fits-all guide to customizing your service for every customer and making everybody happy. But there are some essential principles and best practices we would love to share with you. We asked 11 professionals from B2B startups to share their experience.
"A clear onboarding process is proven to increase confidence and satisfaction, improve productivity and performance, and reduce stress and confusion." - Jennifer Bourn, Founder of Bourn Creative
Perfect your product
It may sound obvious, but the product itself is paramount to how smoothly the onboarding process will go. If your software clearly meets all your client's needs, the client will use it even if the onboarding process is imperfect.
And vice versa: if the first in-app experience is overwhelming and confusing, new users won't be able to see the value potential of your product. It may look great, but actually working with it could be a total disaster, which would not set a good tone for your relationship.
So, lots of onboarding problems can be solved simply by improving or fine-tuning your product - i.e. making the interface more user-friendly, deleting unnecessary features, and adding tips.
Put yourself in the client's shoes
First, you need to review what you have to develop a successful onboarding process. Try your product as if you were a client yourself. Create a new profile, go through tutorials, read all the welcome emails, and communicate with your team as if you aren't well-versed in the product. You can ask several people from your team to do so as well.

Here are several questions you need to ask yourself:
What works perfectly now?
Where did you get stuck or encounter any problems?
What are the repetitive steps for each client? Can they be automated?
How do you feel about your product (be honest with yourself!)? What can be improved?


It will help you to understand what clients need to know and learn, what you need them to do, what they expect from you and, most importantly, how you can add value and improve your product and onboarding process.
Ask your existing clients about their onboarding experience
Again, here are some questions you need to ask:
What was convenient for them and where did they experience problems starting out?
Did they have any questions? Were they ever confused?
Which steps of the onboarding process could be streamlined or simplified?
You can send your clients a questionnaire. You can move to step 3 once you test the product yourself and receive client feedback.
"We are doing A/B testing on how to get the customers up and running faster. The hardest part of onboarding for the large clients moving to FastSpring from another platform is migration. It requires project management skills, detailed requirements, testing, bridging gaps between what the customer currently has (or is used to operate with) and what we can or can't do. It's about really understanding the customer needs to be able to solve for them with our platform." - Marina de la Torre, VP of Customer Success FastSpring
Make changes
Whenever you identify minor snags or major changes that need to be made, handle them immediately. If extensive work is required, arrange for it be completed ASAP. It's also important to set aside time for an annual review of your product and processes and refine them, if necessary.

Caroline Santander, the Director of Customer Support and Partner Enablement at Kenandy mentions that it's useful to create a "sandbox" for users to play in every time you introduce a new feature.
Our questionnaire participants have often mentioned that the "templatize" phase, formal communication documents, and how-to product guides after integration need to be improved.
"Documentation can always be improved, especially when dealing with new users. The questions they ask can help improve the documentation by having new eyeballs looking at the guides." - Andrew Cattermole, Customer Success Manager at Oomnitza.
Now you have clarity about your product's strong points and shortcomings. So now it's time to get started developing a new process.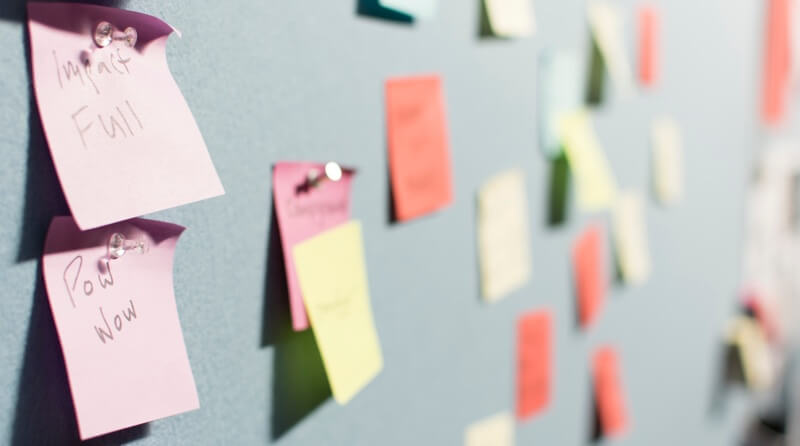 Map your process
If you have not designed a process to get your clients up and running, it means you've just thrown them a product and are hoping they will know what to do with it. Not sure that'll work. It is like saying, "We do not care how you use it, we have your money. Just do what you think you should do."

The onboarding in B2B companies is quite complicated. It requires a certain level of management and the processes should be stored somewhere, not just in your employees' heads. Everything should be logged. It may be a full Standard Operating Procedures document or just a Google Doc with step-by-step instructions.
Here are the three most important steps to put on your map:
Outline each step from start to finish. Make clear steps, tasks, actions, and key messages.
Create content. What will you be sharing with new customers? It may be email templates, videos, presentations, printed material - it'll depend on the way you deliver it.
Proof and Test. At the very least, make sure you don't have typos or design mistakes. Try your process and content out on friendly professionals. Read and evaluate every component to make sure it is easy to understand and user-friendly.
The key idea is to have structured and useful paperwork in place. It will be a reliable resource, which you can turn to each time you sign a new client.
Ideally, your processes have to be visualized and visible to your team, including sales managers. Everyone has to understand what comes next, and they have to see what pitfalls could emerge during the onboarding process.

Our questionnaire participants have often mentioned that the "templatize" phase, formal communication documents, and how-to product guides after integration need to be improved.
Time the onboarding process
There is no hard rule on how long onboarding should take; you decide yourself. Assign deadlines for each step so that your team and customers can plan accordingly. For instance, a client has three days to send you a list of users who will have access to your software. Is that enough time? Or too much? Just try and stick to your deadlines.

According to the experts, we asked, the onboarding process can take anywhere from 1 to 2 weeks for small clients to several months for large clients. So, it all really depends. But "if you hold customer's hand for 90 days, they'll be loyal for life," says John Jantsch, the founder of Duct Tape Marketing.
"We tell our customers to prepare for a 60-90 day implementation process, during which time we guide the customer through the setup of the platform, the alignment of the training program with their business goals, and the critical step of helping them manage the change to our software organization-wide. The speed at which the process moves is in large part determined by how quickly the customer can move through our bespoke setup process and how motivated they are to launch." - Ryan Kamp, Manager of Customer Experience, Grovo.
Spot bottlenecks
The more complex your product is, the more involved your onboarding process has to be. Sometimes the onboarding process slows down or even stops due to bottlenecks. It could be a member of your team who fails to meet a deadline or your client delaying documents you need for the next step. Whatever it is, the effect could be destructive, so you need to know where such bottlenecks may arise.
Here is a nice article about how to avoid project bottlenecks Developing an onboarding process is not a "set-it-and-forget-it" task. While your business grows, new types of tasks will emerge and your process should be refined and edited over time, especially with anything technical, which tends to change quickly and quite often.
Executive engagement, setting the right expectations with your client, coordinating with all parties involved, and maintaining momentum were among the most common bottlenecks mentioned by the professionals we asked.
"The hardest part of onboarding is moving urgently without rushing. It's important to harness the natural inertia that exists after a software purchase, but we have to constantly resist the urge to start sprinting through implementation. There is no more crucial time than the launch to end users for an enterprise B2B product, and making sure that you've properly trained your admins is crucial." - Ryan Kamp, Manager of Customer Experience, Grovo.
Automate the process
Automation saves time spent on administrative and low-level tasks. Not sure what can be automated in your process? Next time you get a new lead, write down every step you take with them from start to finish. Make a note when you notice yourself writing the same message or sending the same information every time. This is where you can cut down on your work and automate.
Usually, you can easily automate things like sending messages, collecting statistics, filling out forms, updating calendars, and creating new tasks and users. We'll talk more about tools later on.

Assign your best team
Who should handle client onboarding? There is no unified system. It may be your Onboarding Department or someone on the Customer Support team. You may need different people on your team, depending on the client.
In some startups, the VP of Operations manages onboarding, while in others, it's the CS Team Lead. In any case, you're most likely to be successful when there is a clear organization structure and roles are assigned to different team members. For instance, a client manager shouldn't have to handle both onboarding new clients and supporting already existing ones.
The experts we asked mentioned that they have anywhere from one to seven people on their teams responsible for onboarding, such as a Technical Account Manager and a Director of Customer Success. Or there could be several teams working closely together.
"The Sales, Support, and Success teams are all actively involved in our client onboarding and activation process. More importantly, we believe customer success must be a company-wide initiative. My team advocates throughout the organization to help everyone, from Engineering to Marketing, keep the customer at the forefront of every decision." - Ryan Klausner, Head of Customer Success, Orion Labs Inc.
Decide who is responsible for what
For B2B startup onboarding, it's important that people from different areas and departments are engaged. The sales department, designers, programmers, and managers from the client's company should all work together. This is where the mess starts, though. Write up all their duties and responsibilities and mark them in your visualized onboarding process.

Be sure your team is briefed on your client
As soon as you decided who is responsible for and who does what, you need to make sure your team clearly understands the client's needs and objectives. You can brief them at a meeting or assign some reading material - contracts, sales meeting notes, etc. Let your team meet clients and their people (either in person or virtually). Clients feel more comfortable when they knew who works with them, and your team feels more motivated. So make sure everyone is on the same page.
Your team also needs to have complete access to the client's relevant documents and software. All this information should be shared immediately after signing a contract.
"We are initiating success criteria questions right away so we can always strive for our customers desired outcome. Implementation is the beginning of Customer Success and knowing the goals from the get go will help us meet the customers' desired outcome and goals with the product." - Andrew Cattermole, Customer Success Manager at Oomnitza.
Plan for a Great Kickoff Call
Everyone should be prepared and engaged. The first call is your first impression. That's why your team members need to demonstrate their expertise, show their understanding of the process, and gather the information they need for their part of the job.

Educate your client
Customers have to understand what a product is all about to use it effectively. This means that your software needs a simple, clear description. The same with the onboarding process as a part of the product. Your clients want to know what to expect from this process, i.e. how long it takes and what is expected of them.
"For me personally balancing the difference between setting clients up, and teaching them how to use the product is aka "Give a man a fish vs teaching a man to fish". Having the balance between setting everything up for the client and showing the client how to set things up so they can have future success without calling support is something I have personally worked on." - Andrew Cattermole, Customer Success Manager at Oomnitza.
Users will have their own expectations and assumptions, which can lead to conflicts and a bad onboarding experience. From the very beginning, you need to make sure that everybody knows how the whole process will play out. Being transparent, setting realistic deadlines, and updating the client when each step has been completed is the least you can do to ensure a successful onboarding.
"Our product helps teams stay in sync and requires coordinating among multiple users, so ensuring active early adoption from all levels of client management is essential — particularly for people with hard-to-change routines. As a B2B company, we send regular onboarding tips to help remind our customers that there are easy ways to incorporate our product into their typical workday. When we notice that user activity drops off, the Success team will proactively check-in to discover what they're missing. Sometimes a client simply needs a little more support or a customized approach to realize the full value of the product." - Ryan Klausner, Head of Customer Success at Orion Labs Inc.
What should you communicate to the client at the beginning of onboarding?
Your and your team's roles
Your commitments (what the client should expect from you)
The client's commitments (what you expect of them)
What comes next - the process
How long it will take
What could go wrong
Сommunication schedule (how frequently you will have meetings, either in person or on the phone)
Preferred set of tools to communicate and collaborate
Use the right tools
Usually, tools used for onboarding are needed for visualization, tracking your progress, teamwork coordination, and analytics.

We asked real startups and found that the most popular instruments are:
Onboarding process visualization: GoogleDocs, Amity, Casual
Onboarding process tracking: Salesforce, Trello, Casual, Amity, WalkMe.
Onboarding team coordination: Trello, Hubspot, Jira.
Analytics: Excel, Gainsight, Totango, Intercom, Autopilot, Mixpanel.
Communication: Slack, Totango, Gainsight, Amity.
The fewer instruments you use, the easier it will be to manage the onboarding process. However, it is obviously hard to find a multitasking tool that suits all your needs. It's important for tools to be user-friendly. Some start-ups include onboarding tasks in their sales processes. That is fine for the sales department but isn't always for the onboarding team.
"We found Casual when we were looking for a tool that would help us visualize our onboarding processes. Now we use this tool every day, generally for new client activation and onboarding. A team of ten is currently involved in those two processes. The roles available help us to assign users and control processes. The application is extremely user-friendly and easy to set up. Some sub-processes have been completely moved from other software." - Dmitry Harapko, CS & Activation Team Lead at Competera.
Have a 30-day check-up call
Talk with the client's decision maker 30 days after they started using your software. Schedule this call to gather feedback on how it has been going thus far. This call is an opportunity to strengthen your relationship and extend an invitation to contact you directly with any concern.
Have questions ready
Recap all activity within the first 30 days, summarize
Highlight the wins
End on a positive note
If you do not practice calls, send a questionnaire, since you still need to get feedback from new users.
Once you've finished all of these tasks, the onboarding process can be considered completed. But do not avoid making changes to your onboarding process as every client provides a new lesson and is different in some way.
Exchange feedback regularly
This is another way to keep communication flowing. Document and review everything you do so that you can offer a specific, detailed report when the client asks.

Ask them questions and provide a survey. Use SmartSheet to collect data. You can use this info to improve the client experience and build business relationships.

Research shows customers who are effectively onboarded have a substantially higher retention rate, lower cost to serve, and higher cross-sell rate than customers that are not.
To sum up
Successful onboarding can be summed up by two questions:
Have you successfully introduced your new client to your business and addressed all their questions?
Have you gathered info on your client so you have insight into what products and services would benefit them?
What can you expect after a successful onboarding? Less mindless work, a higher customer retention rate, a successful relationship, more sales, and much more referrals. But don't rest on your laurels.
The onboarding process can take some trial and error to perfect. Hardly anyone can get it exactly right the first time around. Continue to develop the process and figure out what works and what does not. Stay positive and keep trying different things until you find what works perfectly for your company.


We want to thank the following people and companies for participating in our interview:
Val Lapidus, Senior CSE, Totango
Andrew Cattermole, Customer Success Manager at Oomnitza
Justin Sanford, Product Manager at Mux,
Marina de la Torre, VP of Customer Success at FastSpring
Caroline Santander, Director of Customer Support and Partner Enablement at Kenandy
Quinne Anderson, Manager of Customer Success at Recurly
Charlotte Cerf, Director of Customer Success at Abacus
Margo Glover, Customer Success Onboarding Specialist at Handshake
Oded Leiba, Director of Customer Success at Feedvisor
Ryan Kamp, Manager of Customer Experience at Grovo
Dmitry Harapko, CS & Activation Team Lead at Competera
Ryan Klausner, Head of Customer Success at Orion Labs Inc.